Healthcare Pre-employment Tests Improve Quality and Effectiveness of Healthcare Recruitment
The healthcare sector plays a crucial role in saving lives and maintaining the health of the people. Hiring quality in healthcare has a direct impact on the quality of healthcare provided in healthcare institutions. Fully customizable healthcare assessment tests from SkillRobo enable quick and effective screening of candidates to find the perfect fit for the role.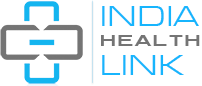 Key Functions in Healthcare Sector
Health management:
the most important function of healthcare is to improve the health status of individuals, families, and communities. Ensuring that health authorities steer the health sector towards delivering quality healthcare, planning to tackle future challenges, defining clear, inclusive, and transparent health policies are part of the health management function.
Health information systems:
health management systems depend on updated health information systems. Maintaining health information systems that contain information on various health challenges, performance of the health systems, and environment in which the health system operates.
Health Financing:
improving health care and reducing health and financial inequalities is the primary aim of health financing systems. Removing financial barriers to access, preventing financial hardship, and catastrophic expenditure are some of the functions of health financial systems.
Developing medical products and technologies:
developing medicines, vaccines, diagnostic systems, and health technologies for providing affordable healthcare to everyone is another healthcare function. Regulating and authorizing medical product delivery, inspecting quality of products, and monitoring product prices are other functions.
Roles in Healthcare Industry
Evaluation for Healthcare Industry Roles
Healthcare professionals play a pivotal role in delivering healthcare to people. Management of health and providing emergency medical assistance are main functions of healthcare systems. Healthcare workers need to be steeped in their domain skills and also have qualities like empathy, compassion, and logical reasoning. Healthcare pre-employment tests from SkillRobo enable thorough evaluation of job-related skills and behavioural traits of candidates.
Online healthcare assessment tests help evaluate
Job related skills – role-based skills test for healthcare evaluates all the skills required for performing the role well.

Problem solving ability – evaluates the problem-solving ability of healthcare professionals when faced with challenging work scenarios.

Organizational skills – the ability of candidates to plan and organize their work, and attention to details is evaluated.

Compassion and empathy – the ability of candidates to understand and empathize with the patient's health condition and pain is evaluated