One word that could define how we have arrived at the modern technological era is "Evolution". People have evolved and so has technology. Today, with a lot of job openings, the recruitment process has become a multidimensional complex process for recruiters. With advancements in software, we now have a helping hand to carry out the recruitment operation.
Let us have a look at some of the best tools for recruiters in the market that could help you in this regard.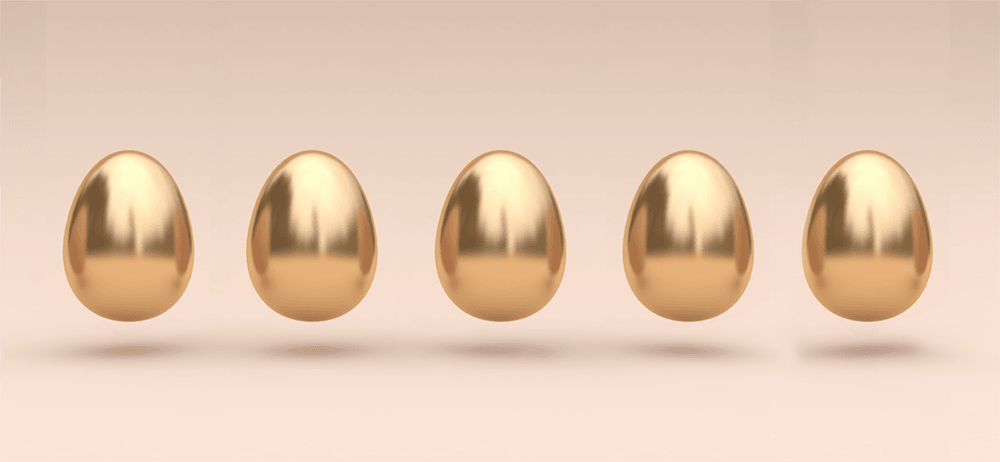 1) Workflow Automation Software
Recruitment is not a one-man show but a step-by-step process with multiple stakeholders involved throughout the process. It is quite essential to simplify and speed up such approval processes in order to onboard the best candidates at the earliest. A workflow management software like Cflow helps to automate your whole recruitment process.
Features that you should look for in Workflow Software:
No code – Getting started with your work without having to write any code would be a primary motivator as it helps you overcome the initial inertia and code phobia.
Ease of use – The creation of workflows using a Drag and Drop feature will really help as it helps in the visualization of the workflow.
Routing & Notifications – The ability to route processes based on different conditions and trigger regular email and text notifications of what's happening in your workflow is a must as it will help keep you and your team on the same page. You will be informed when a task is due and ensure tasks are completed on time and within budget.
Customizations – The ability to customize the product to suit your requirements is a big plus as it helps you deliver a complete solution.
Integrations – Provisions to integrate your workflow software with external applications via middleware tools like Zapier can help move data seamlessly across multiple applications.
Reports & Analytics – In order to make decisions and stay in touch with work status, you need compelling dashboards and informative reports that give you an analytical account of what's happening.
Mobile App – Getting your work done from anywhere anytime will require mobile access and it would be ideal if the tool provides a native mobile app on different platforms such as iOS and Android.
2) Job Posting Software
In the modern digital world, there is no better medium than the internet to advertise your job openings. With people constantly looking for jobs and organizations constantly looking for candidates, online job platforms have been acting as a bridge between the two.
After the Personnel requisition approval flow is completed, the recruiters would need to let people know about these openings and invite them to apply for the appropriate roles. Online platforms like LinkedIn, Indeed, and Glassdoor would help you the best in this regard.
You could also use a web-based solution like Betterteam to post your job opening in multiple portals in one go.
3) Pre-Employment Assessment Software
A pre-employment assessment is an examination conducted by an employer in order to screen the candidates who have applied for a job opening. The motive behind these tests is to determine the personality traits, characteristics, cognitive abilities, and skills relevant to the job.
Since it is a crucial process, it is necessary to make sure that it is carried out smoothly and effectively. Thus, as recruiters, you need an assessment tool in order to ease your work and pick the best candidates.
A pre-employment assessment tool like SkillRobo could be used to conduct tests for assessing the relevant skills and abilities of candidates who have applied for a job opening.
Features that are sought in a Pre-employment Assessment Software:
1. Branding – Provisions adding a company's logo for creating a positive impact on the company's credibility.
2. Library – A huge and diverse repository of questions relevant to the job position you are looking to hire people for.
3. Invite Candidates – Options to bulk-invite any number of candidates to take up tests using a custom link in the emails.
4. Cheating Prevention – Some ways of preventing fraudulent activities during a test:
Using the candidate's webcam to monitor the test.
Detecting candidates opening any new tab in the browser.
Randomizing the order of both questions and answer choices for each candidate taking a test.
5. Flexibility – Options to create new skills, add new questions to existing skills, ability to create various types of tests such as picture-based tests, judgmental tests, and other tests of your choice.
Getting to decide the duration, pass percentage, and skills you want in your test.
4) Video Interviewing Platforms
We know that time is equally precious for everyone. So, it would be nice to give candidates the flexibility to attend interviews through video calls. Such an interview helps the participants in saving the time they spend traveling and also saves the recruiter's time. A web-based product like Wepow would prove to be handy for recruiters who wish to conduct video-based interviews.
Essential features of a Video Interviewing Platform:
Options to record your candidates' answers to your interview questions so that the answers can be evaluated later.
Ability to conduct live interviews.
Options to add comments and organize your shortlists.
Provisions to add any number of hiring managers to the video interview.
Seamless scheduling of interviews based on your calendar availability.
Building workflows by integrating your platform with any application-tracking system.
5) Human Resource Management System (HRMS)
Once you have finished recruiting, bringing your new recruits into the organization's system would be laborious work. It involves managing the employee lifecycle from induction to retirement.
Hence, you need a powerful Human Resource Management System. An HR product like CavinHR would help you with the effective management of your firm's human resources by letting you automate your HR processes and centralize your information.
Features you should look for:
Dashboard – Intuitive Dashboard with a glance at the key performance indicators of your business.
Employee Time Management – Easy and effective tracking of Punch-in & Punch-out times, Late Comings, Early Goings, Leave Management, Overtime, Holidays, Shift Rostering, and more.
Calendar – A calendar that displays the leave schedule of teams, holidays, and all events in an easy-to-understand form which is preferably synced with the Google Calendar.
Activity Feed – Keeping employees informed about their co-workers' activities.
Customization – Modifying the product to suit your business needs.
Directory – Letting the employees know the basic details of their co-workers.
We have had a look at the tools that are essential for the recruitment process. With the range of software available in the market, it would be a mistake not to make use of it.
So, as recruiters, it is now your responsibility to choose the best tools wisely and ensure a trouble-free and efficient recruitment process in your organization.
Interested Sign Up now!
What tools do you currently use for effective recruiting and why? We would love to read your answers in the comments section below.