Hire Multi-Skilled Office Assistants with Administrative Assessment Test
Office administrators need to display a wide range of skills and possess the ability to handle crisis situations. Online administrative skills assessment tests from SkillRobo enable rapid and effective screening of candidate profiles. Role-based tests can be curated by the users from the comprehensive skill library from SkillRobo.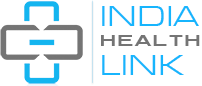 Key Functions of the Office Administrator Role
Office administration involves the supervision and management of day-to-day operations of an office. The operating structure of the organization decides the key functions that an office administrator needs to execute on a daily basis.
Supervision of office staff:
Office admins need to ensure that each employee is equipped with the necessary resources to carry out their work. They also provide troubleshooting assistance in unusual scenarios. In some special cases, the office admin also takes care of employee grievances.
Front office management:
Managing telephone calls directing them to the right personnel, and handling basic enquiries are some of the functions in front office management. Sorting of emails received by the office ID and directing them to appropriate teams.
Office supply management:
Monitoring the office supply inventory and ordering replacements is an important function of office admin. Ensuring that the purchases for office supplies are within the allotted budget is also a function of office admin.
Managing appointments of top management:
Managing the schedule and appointments of leadership also comes under the radar of office admin responsibilities.
Office Administration Roles
Evaluation for Office Administrator Role
Office admin are the face of the business to clients and consumers. Facing customers in person and handling their telephone calls and email correspondence forms the core of office admin work. They also handle office staff and ensure that their work is uninterrupted. Excellent interpersonal and communication skills and multi-tasking abilities are required for performing office administrative roles.
Administrative assessment tests cover all the essential aspects of the office admin hiring process. Communication skills, behavioral traits, job-related skills, and cognitive ability are tested in online administrative skills assessment tests.
SkillRobo tests office admin candidates in the following areas:
Communication skills – Verbal and written skills assessment test

Multitasking ability – Must have skills for office admins

Psychological skills – Ability to handle crisis situations

Organizational skills – Ability to organize and execute work
What are administrative skill tests?
Web Developer
2021-10-26T08:16:06+05:30
Office administrative skill tests are pre-employment evaluation tests that test the key skills required for office administrator roles.
What types of administrative skill tests are available in SkillRobo?
Web Developer
2021-10-26T08:16:31+05:30
SkillRobo provides role-based pre-employment skill assessment tests like office manager skill assessment test, administration officer skills assessment tests, and administrative assistant skills test.