Customizable Customer Service and Support Skill Assessment Tests
The customer service and support department is the face of the business. Efficient and quick handling of customer queries and complaints is the main focus of this department. SkillRobo helps hire the right customer service personnel with the skills and personality traits required for the role. Online Customer Service and Support skills assessment tests allow convenient test administration for the HR department.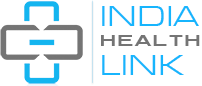 Key Functions of Customer
Service and Support
Resolving customer queries/complaints:
customer service executives handle customer queries and complaints. They need to be good listeners who pay attention to minute details provided by the customer.
Onboarding Assistance:
some organizations outsource their onboarding process to customer support groups. These groups provide complete guidance on the onboarding process for vendors, new hires, and new customers.
Troubleshooting:
product/service companies use customer support services to resolve customer issues while using their product/service. Complete knowledge of the product/service is essential for this role.
Call centers and support:
providing helpful information, answering customer queries, and responding to complaints are some of the functions of customer service and support. Good listening and communication skills are a must to work in customer service.
Email support:
emails from customers requesting information or lodging complaints are answered by the customer service team. Email responses are provided for resolving their issues, clarifying on requested information, or routing it to the concerned authority.
Roles in Customer Service and Support
Evaluating for Customer Service and Support Roles
The customer service and support department plays a crucial role in business growth and sustainability. Handling customer queries and resolving complaints requires good product/service knowledge and soft skills like empathy, resourcefulness, and problem-solving abilities. SkillRobo is a comprehensive pre-employment skill assessment test that covers a wide range of skills based on roles across various industries.
The fully customizable skill library in SkillRobo allows the HR team to create tailor-made skill assessments. The online Customer Service and Support Skills Assessment tests come with fraud and cheating prevention features.
SkillRobo helps evaluate:
Communication skills: – both verbal and written communication skills are tested

Interpersonal skills: – personality traits like empathy, resourcefulness, etc. are tested

Problem solving skills: – problem solving skills for resolving customer issues are tested

Cognitive ability: – ability to comprehend the customer issue is tested
What types of tests are available for customer service personnel?
Web Developer
2021-10-26T07:33:00+05:30
The customer service call center assessment test from SkillRobo enables the hiring team to evaluate candidates based on their role and skill level. Apart from job-related skills, there are tests to evaluate personality traits, cognitive ability, logical and analytical reasoning, problem solving skills, etc.
What types of customer service roles can be evaluated in SkillRobo?
Web Developer
2021-10-26T07:33:25+05:30
The customer service assessment tool can be used to evaluate candidates for various roles and skill level across industries. Roles like call center agent, customer service supervisor, customer support engineer, customer success manager, customer support representative, etc can be evaluated.