Efficient and Quick Hiring with Online Quality Skills Assessment Test
Quality control (QC) is critical for keeping the business running efficiently and maintaining compliance with industry specific regulations. Performing regular inspections and tests on product or service offerings of a company is the main focus of the quality control department. Quality assessment tests from SkillRobo enable comprehensive evaluation of job-related and behavioral skills of candidates.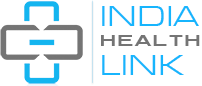 Key Functions of Quality Control
Testing:
Testing is the most basic function in quality control. Manufacturing processes are tested at various stages to ensure that production quality is consistent all through the process. Quality tests are performed for services as well.
Monitoring:
Quality control specialist monitors and test processes on a regular basis. Repeated testing and recording of all the processes help analyze quality trends in the process.
Auditing:
An audit of the company's processes and policies is regularly conducted by the QC department to ensure compliance with regulations. The quality of the process is also reviewed regularly by quality control personnel.
Reporting:
The findings of quality inspections are reported to the management through quality control specialist reports. The high incidence of discrepancies in the report indicates that the processes need to be relooked at.
Evaluation for Quality Control Roles
The quality control department plays a critical role in ensuring that the department or processes meet minimum quality and compliance standards. Quality control personnel need to have a keen eye for detail, a complete understanding of data measurement devices, analytical skills, and communication skills. SkillRobo enables comprehensive evaluation of all these skills so that the right candidate is hired.
A fully customizable skill library allows HR to administer role-based online pre-employment assessments to candidates. A safe and secure browser environment ensures that fraud and prevention checks are in place while the candidates take the test.
Online quality skill assessment tests from SkillRobo evaluate:
Job related skills – complete knowledge of quality control measures

Communication skills: – verbal and written communication skills

Eye for details: – attention to details while inspecting and testing products

Analytical skills: – strong analytical and logical skills are needed
What are quality assessment tests?
Web Developer
2021-10-26T05:44:36+05:30
Pre-employment quality skill assessment tests are skill-based and personality-based evaluation of potential hires. These tests can be used by the hiring team for comprehensive evaluation of candidates for various roles in quality assessments.
How effective are quality assessment skill tests?
Web Developer
2021-10-26T05:44:59+05:30
Quality assurance skills assessment tests are useful hiring tools that enable recruiters to screen several candidate profiles effectively. These tests ensure holistic evaluation of job-related and personality traits that are needed to excel in the role for which they are being hired.