Software Developer.
Software developer online skill assessment test.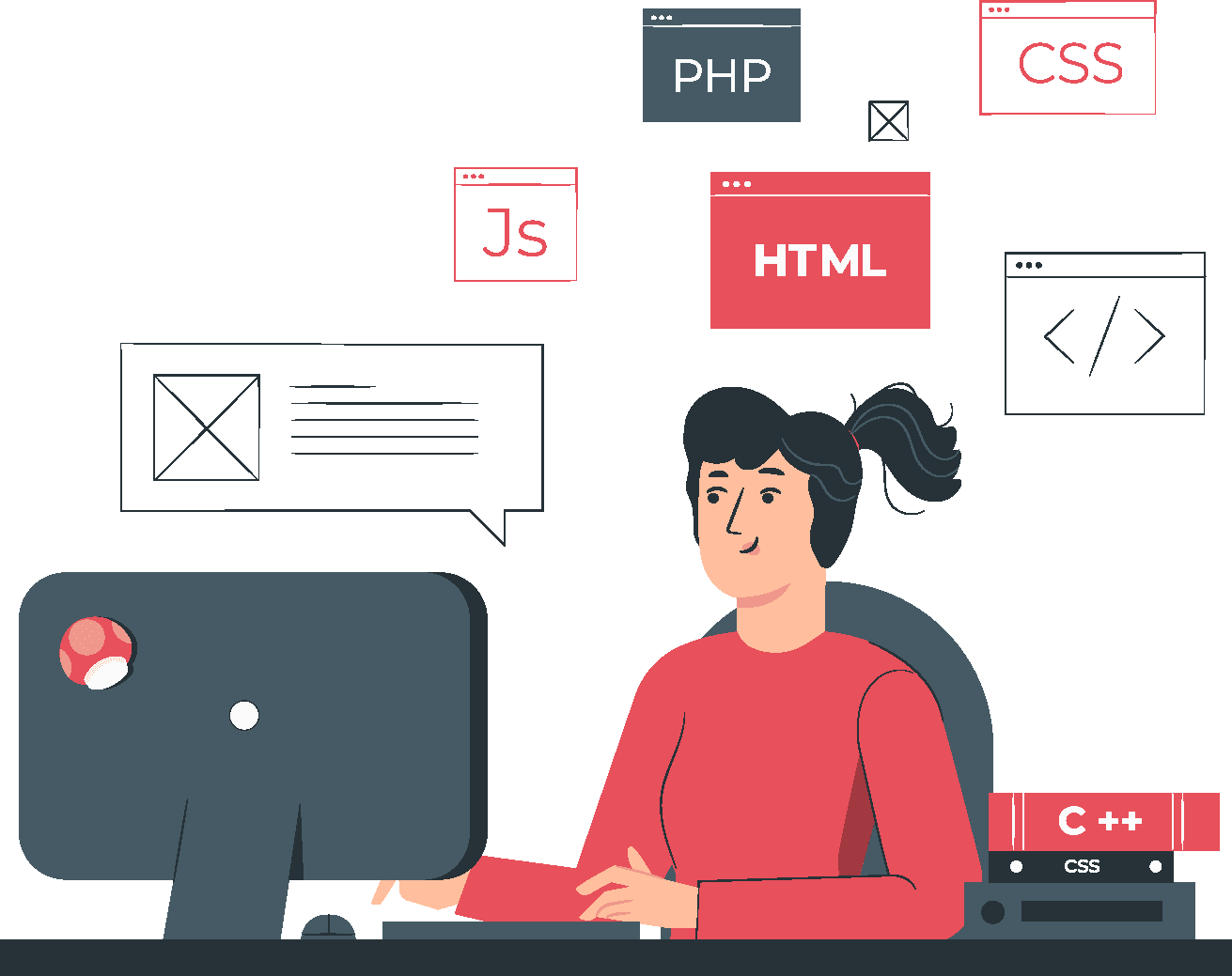 Software Developer / Consultant
With information technology industry growing at an unprecedented pace, software developers with proficient skills are a common requirement for most organizations. The number of coding languages are plenty and it is the HR team's task to shortlist the best candidates from a series of applications.
SkillRobo makes it easier with the help of customized tests for each software language and the different types of technologies such as AWS and UX designers.
Java Developer – A Java developer should possess exceptional skills in Web frameworks, JavaServer pages commonly known as JSP, servlets, should know XML, JSON and have experience working with SOAP, REST and OOP concepts.
C# Developer – The developer should have complete knowledge of the C# ecosystem, proficient in working with .NET framework and capable of creating C# libraries that are reusable by the team.
SQL Developer – The SQL developer is responsible for writing T-SQL queries, create complex tables, databases, design them and create views so that the content in the tables are easily visible to anyone who uses it.
.Net Developer – The major role played by a .Net developer is to create interactive web applications for the customers, work with JavaScript, HTML and Bootstrap in order to make the apps intuitive and easy to use.
UI/UX Developer – Javascript,Angular JS, Jquery – The user interface and the user experience are determined by the designers who communicate with their design language. They handle multiple tasks including participatory design, create mockups, UI blueprints and web, marketing pages.
PHP Developer – A PHP developer should possess knowledge on PHP but on other languages too such as HTML, CSS, Javascript besides being able to handle projects as a manager for career growth.
AWS Consultant – AWS is a skillset associated with a DevOps engineer and a consultant should be capable of providing security training, network awareness, testing and collaboration.
Salesforce Consultant – A Salesforce consultant should possess the necessary certifications but in a test their additional skills such as empathy in handling a business, networking and communications skills can be tested.
Python Developer – The developer should possess core python skills with ability to handle object relational mappers, web frameworks and machine learning, deep learning along with AI.
Junior Machine Learning Engineer – The job role involves the individual handling software design, engineering, system design, data modeling and programming at a basic level.
Test Details
The software developer and consultant job role is a vast area covered by SkillRobo on the major job roles and responsibilities required in organizations. The test is created by subject matter experts who have extensive experience and considerable understanding of each job role.
The questions are well-organized and delivered on the right platform, allowing candidates to understand and answer them. Similarly, the team that is conducting the test will have an easier time to shortlist the right people because of the availability of the results.
Test Description
The test has been custom designed for each individual job role. The questions presented for a Java developer will be primarily focused on testing the candidate's skills with regards to the specific coding language and it will vary based on the test that you choose.
With the ability to choose tests for a wide range of software development skills, SkillRobo's solution for IT firms and organizations that handle coding-based projects will find it seamless to conduct job interviews. Candidates can undertake tests from anywhere in the world through the internet and on a PC web browser with relative ease.
Steps to Take the Test
Sign up for the number of different tests for which you are hiring candidate for
Send the link to the candidate or provide them in-house for walk-in interviews
The credits are deducted only when the test begins
Test is conducted in a safe browser environment and there is no need to download any additional software
Let the candidate complete the test and you will immediately receive the reports
Frequently Asked Questions & Answers