Customer Support.
Online Customer Service Assessment Test.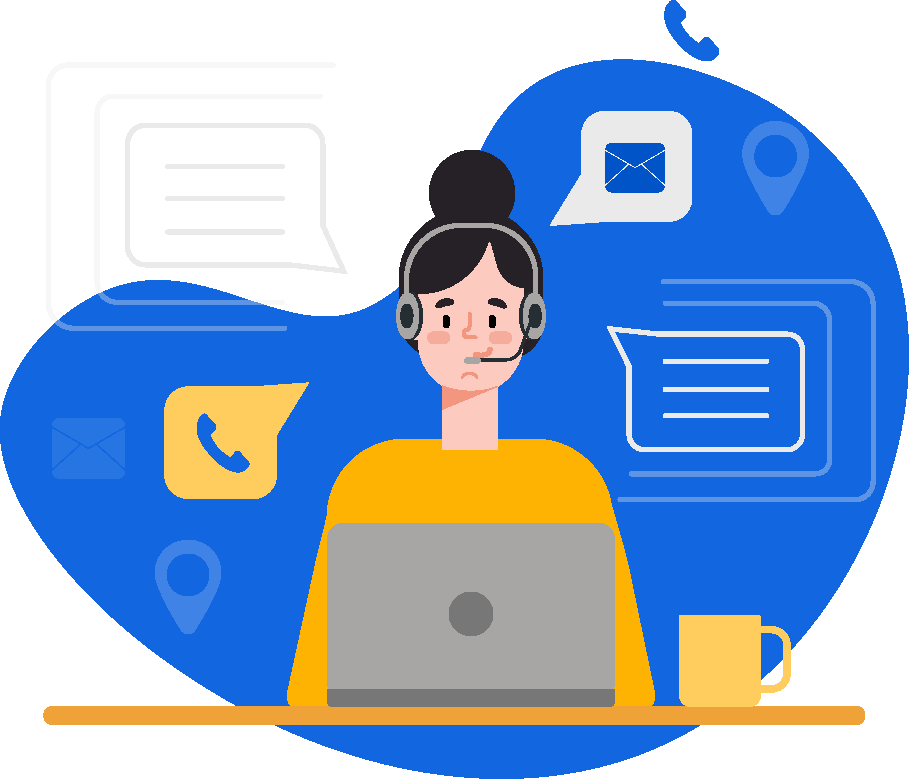 Customer support
The customer support team handles customers and clients on a day-to-day basis. They are responsible for handling the integrity of a brand and maintain the patronage the company has developed through the years. A customer would approach the customer service executive primarily when they face an obstacle and is looking for practical solutions, answers to an immediate issue.
An effective customer support team comprising of a group of trained individuals will play a huge role in pushing sales forward and achieving milestones every year. The SkillRobo test is specifically split into two different categories in order to better focus and understand specific skill sets of candidates who take part in an interview.
The role of a customer service executive and a customer support executive do have varied responsibilities, more focus on certain areas. All these aspects are taken into account and the test questions prepared by highly experienced subject matter experts will make the shortlisting process seamless than doing it manually.
Customer Service Executive – The job role of a customer service executive is to handle direct interactions with the customers when needed. They will primarily be focusing on phone call management and handling e-mails. They will also be in charge of managing prompt communication and acting as a medium to connect multiple departments.
Customer Support Executive – The job role involves the executive keeping track of customer queries, enter them in a centralized management system and maintain decorum when dealing with irate customers. They are expected to follow-up on deadlines, deliver and handle queries that are pending for long by escalating them to the right department.
Test Details
The test program is made for both job roles and the questions will be handled in the most proactive manner with a practical approach. Before you sign up and pay for the test, you can request the team to have sample questions delivered to you to get an idea.
Each test is split into multiple parts and sections. As they are all conducted in a secure environment and done online, candidates are expected to answer them within the stipulated timeline. It is an important skill in people applying to be customer care executives or service executives as timely decision making is one of the prominent skills expected for this job role.
Once you sign up for the test, any number of candidates can take it and it saves the time spent in manually scrutinizing them to ensure they ideally fit the job role that has a vacant position to be filled up.
Test Description
SkillRobo tests designed for a customer care executive focuses on some of the prominent requirements expected from a candidate who wants to fill up the job role.
The most prominent is to be able to solve problems and think creative which are tested with a series of questions prepared by the SMEs
Tests to understand their ability to handle pressure and work under stress because customers are always in a frenzy to get their issue solved immediately
The test questions will focus on their communication skills, their ability to understand queries and carry them out efficiently within a deadline
Steps to Take the Test
Sign up for the number of different tests for which you are hiring candidate for
Send the link to the candidate or provide them in-house for walk-in interviews
The credits are deducted only when the test begins
Test is conducted in a safe browser environment and there is no need to download any additional software
Let the candidate complete the test and you will immediately receive the reports
Frequently Asked Questions & Answers