Marketing.
Online marketing skills assessment test.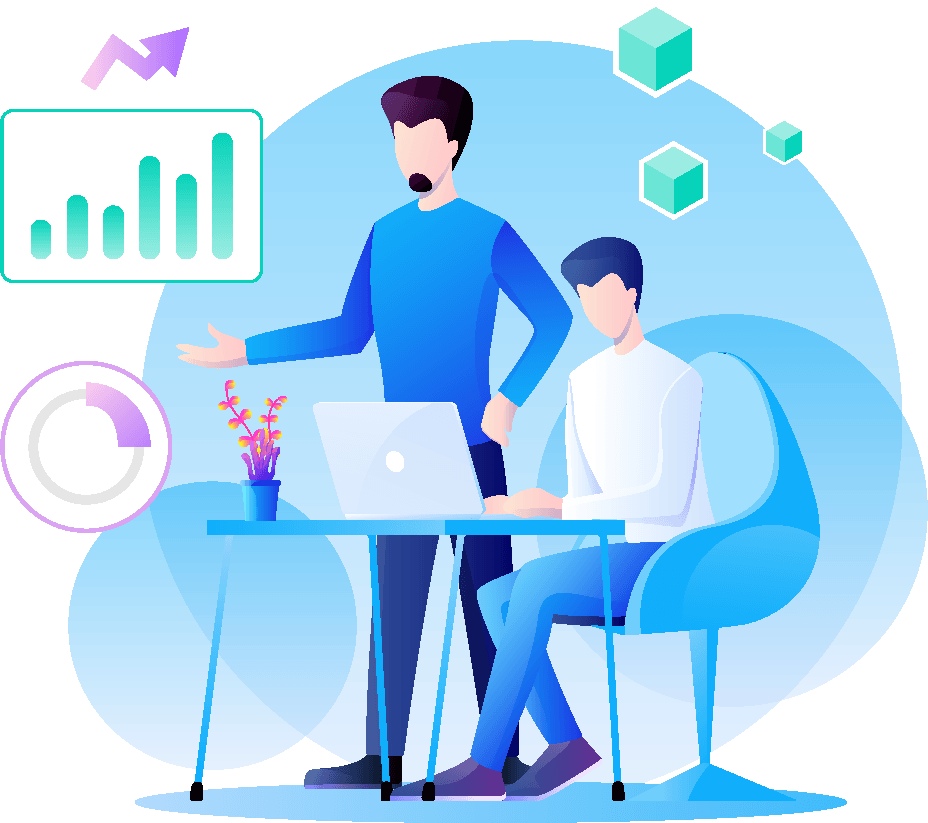 Marketing
The company and its decision makers will always have a strong focus on the marketing team. They are the individuals who are responsible for promoting the products, taking them to the audience and ensuring sales are done at the right time.
The sales and marketing team has to work hand in hand in order to achieve impressive results. The SkillRobo test helps decision makers, CEOs and other managers in the top management identify a candidate's able to market products and services in the most impressive style. In a digital world, marketing digitally on social media and being able to ride the trends play a huge role in helping pick the right marketer for the job role.
Marketer – The job role of a marketer is to develop marketing campaigns – both digital and physical, conduct research to analyse data and come up with strategies and handle promotional activities. The test questions will be triggered to assess their understanding and processing capabilities.
Social Media Marketer – The job role is strictly digital but the social media marketer can also choose to understand and execute strategies on all platforms in order to achieve the best results. They are expected to collect, process customer data online on social media platforms like Facebook, use reports in order to enhance marketing strategies and help the senior management to make timely decisions.
Digital Marketing Executive – The job role is primarily dedicated to establishing a strong connection with customers online and interacting with them on a regular basis. The executive is responsible for organizing and sending newsletters, create promo programs and maintain the company's presence in social media. They are also in-charge of handling click-through campaign ads. The test will focus on understanding their skill level in handling Google Adwords, social media brand management and other key areas.
Test Details
SkillRobo tests the marketing capabilities of a candidate on different aspects and perspective, enabling the employer to understand specific skills of a candidate. Being a market takes lots of creative thinking, timely decision making and the ability to understand current trends so as to stay ahead of the competitive curve.
The tests are designed in such a way that the questions directly and indirectly tests the candidates ability to deliver when it comes to practical application of their talent. Before you sign up for a particular test or purchase the entire package, you will have the option to view some of the questions in order to make your purchase decision.
Test Description
The test is particularly designed to check the skills of three major job roles and each one of them is different from the other.
The marketer test is focused on the marketing skills of a candidate, usually their interpersonal skills, ability to convey a product's USP and market is both online and offline. A digital marketing executive will be tested on their knowledge of social media, the latest trends in websites like Instagram, Twitter and their capability to create a marketing strategy that works.
A social media marketer is responsible for maintaining that brand image which will play a huge role in convincing buyers to go for their products and services. The test questions will focus on the candidate's ability to handle public relations, brand image and other aspects so that they can be a valuable addition to the organization.
Steps to Take the Test
Sign up for the number of different tests for which you are hiring candidate for
Send the link to the candidate or provide them in-house for walk-in interviews
The credits are deducted only when the test begins
Test is conducted in a safe browser environment and there is no need to download any additional software
Let the candidate complete the test and you will immediately receive the reports
Frequently Asked Questions & Answers