Scouting for the best talent in the respective field and hiring them has become a big jackpot game of its own. Companies are vying to establish their brand image, promote their positive work culture and salary package among other attractive offers to retain talent.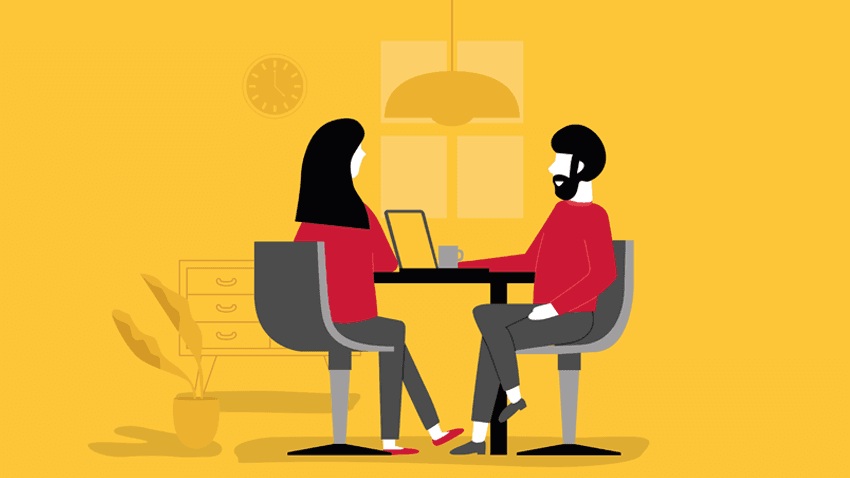 The human resources team usually undergo a major stress-filled environment during which they have to efficiently screen hundreds of candidates manually. Then comes the cumbersome process of shortlisting them individually through screening processes, aptitude tests.
But, it doesn't end there!
The next big step is to get appointments from senior team members, team leaders, and managers before a candidate is successfully recruited. The world of recruitment has evolved and the current trend of the recruitment process in 2020 is an interesting and intuitive one.
Gone are the days of newspaper ads and online job recruitment
Did you know that over 73% of job recruitments done since the 2000s were done through social media websites, forums, and professional groups? (Aberdeen Group Survey Results)
A considerable change can be witnessed in the way skilled personnel looks for a job. They are no longer looking for a job or a monthly package but are interested in brand value, work culture, work/life balance, and their future career prospects.
Most organizations find themselves in a position where they are supposed to evolve not only to please their customers but to keep their employees happy.
"Kelly Services survey suggests that at least 98% of the candidates and employees who had a positive experience with a company would willingly suggest known friends and peer group join their firm"
Such an approach increases the chances of finding the right talent because other statistics confirmed that more than 48% of global brands find a huge shortage in the talent tree.
Even though they have job offers and massive requirement, they are unable to recruit to because of candidates lacking in respective skills.
Recruitment Trends for 2020 : 5 Ways Human Resources Can Change the Scene
1. Introducing diversity in the employee population
Diversity used to be an involuntary action when companies established their branches in different countries. Now, it is no longer a luxury but a necessity in order to keep clients satisfied and to promote more creativity among teams. It helps them understand different consumer culture and deliver products or services that have a global prospect.
2. Implementing newer recruitment methods using technology
The HR team no longer has to ask a candidate to come into the office to meet and answer their questions. Instead, they can conduct video calls to complete interview from their convenient location. VR technology is used to see a candidate's cognitive skills and there are even casual interviews for highly qualified people in a restaurant or coffee shop to bring out their best.
3. Simplifying mass selection process with automation and AI tools
A recruitment software or employee assessment tool can go a long way in changing the future of recruitment in 2020 and ahead. With the help of an AI-driven tool, it is easier to shortlist candidates based on their technical knowledge, skill set, attitude, aptitude, and many other factors.
The software helps automate the process so that the human resources team can focus on more pressing issues and meet the candidates only when they have to at the final level.
4. Connecting with candidates on a personal level
Apart from the simplified interview process and casual interviews, the HR team should make use of social media profiles from LinkedIn, Facebook and Instagram to connect with candidates on a personal level.
A lot of companies have already adopted it to know how creative a designer is, how strong a programmer is in his subject or a fashion designer's thought process by going through their profile. It also helps ease the tension associated with the interview process.
5. Creating a positive brand image and work culture
An excellent brand image will easily attract lots of potential talent and work culture helps retain them. The HR and the marketing team should work in unison to spread awareness about their company which is a passive way to hire the best candidates.
What to look for in candidates – The Recruitment process #101 for 2020
See a candidate's potential to fit into the company's work culture
Assess their ability to learn new things
Interpersonal skills so that they could easily work as a team
Establishing a relationship to hire them and retain in the long run
SkillRobo is driven by AI and automation technologies but at its base, it is an online assessment tool for recruitment designed to simplify the work of the HR team. With a large collection of technical tests, it is easier to conduct tests from anywhere in a private environment and shortlist candidates to move them to the next rounds of recruitment. Supported by an effective customer support team and tests created by SMEs, SkillRobo will help prepare your organization to adopt recruitment trends of 2020.