Pre-employment Assessment
Organize your interviews better with SkillRobo.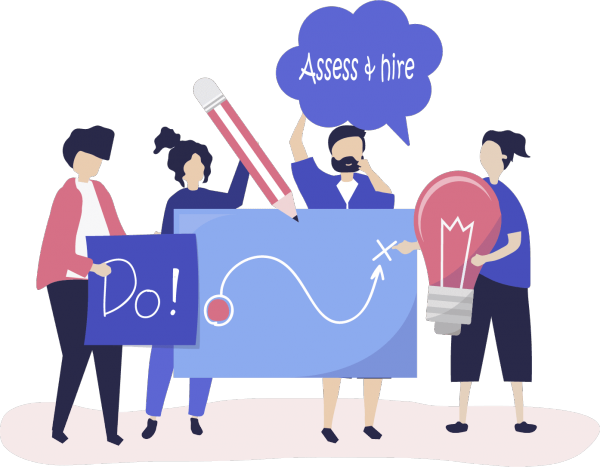 Most organizations stick to the conservative practice of organizing a simple test and requesting the candidate for a personal interview. Job roles have become much more complicated than they used to be which demands candidates to possess a bunch of skills to perform their best.
At this point, a new range of testing methods evolved which are collectively known as pre-employment assessment.
What Does Pre Employment Assessment Comprise of?
The assessment program is designed to streamline the entire interview process, simplify it and make it easier for organizations to test every candidate in every front. It includes a series of tests including hard skill tests, personality test, a leadership test, soft skills, and previous work sample evaluation.
While a majority of these tests can be automated on an online platform and evaluated instantly, some of them still need assistance from the human resources team. However, they will spend less time screening the candidates and forwarding them for an interview when empowered by a pre-employment assessment software.
Different Skill Tests and Their Benefits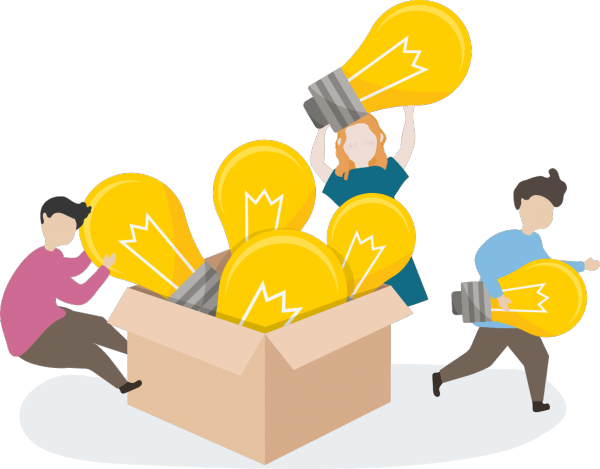 Hard Skill Test
Designed to test a person's typing ability, coding skills, knowledge in programming language and managing capabilities.
The skills tested are all directly related to the job role they are being hired for.
It is one of the most basic and important tests that should be conducted with the help of SMEs to understand whether a candidate is an ideal fit.
Planned and Unplanned Interviews
A planned interview is a conventional way of testing a candidate's skills with a set of predetermined questions that will be asked to all interviewees.
An unplanned interview focuses more on a spontaneous reaction of a candidate and the interviewer should be able to keep changing questions.
While the first round of an interview will be a planned one conducted by a junior member, it is wise to go for unplanned questions in later rounds.
Most high profile jobs and senior level positions will have managers opting for unplanned interviews to find what a candidate is truly capable of.
Personality Tests
A personality test is conducted by asking a series of hypothetical questions and attitude-based questions.
It is used to determine how a candidate will respond to different scenarios and their ability to handle leadership situations if it arises.
It can be conducted on paper and also in person if the interviewer can consequently ask questions based on the candidate's responses.
Types of Pre-Employment Testing
A company can resort to different types of pre-employment testing to evaluate their candidates on varied scales of testing methodologies.
The first and foremost is,
1. Job skill assessment testing – A test designed to understand a candidate's technical abilities and their expertise in the job role they have applied for. A skill assessment test can be divided into two major categories, soft skills, and hard skills. A candidate should possess basic skills to handle computers, documents and also skills such as typing.
2. Integrity testing – Integrity tests can be handled either directly or indirectly as it focuses on a candidate's discipline, their commitment to promises and their overall reliability.
3. Cognitive ability testing – Cognitive thinking is the process of being able to link multiple results and thoughts together to make a combined decision. It also tests verbal, logical and numerical reasoning skills.
4. Personality/ Emotional intelligence testing – Tests a candidate of his or her personality, ability to communicate with others and their emotional stability to handle a job role.
5. Additional testing – An organization can choose to have additional testing methods such as physical ability test, leadership testing, team player capabilities and so on based on how rigorous the job role and requirements are.
The Evolution of Pre Employment Assessment – Testing Platforms, Automation, and AI
The process of interviewing and hiring candidates has undergone a major evolution. A reliable testing platform can help conduct automated tests for at least 100 candidates or even more. They can be physically located in any part of the world and all you have to do is forward it to the database. The recruiting software will help you shortlist only those who got the required scores and forward them to the next level.
SkillRobo, a Pre-employment Assessment Software is a first and firm step that you could take towards automating your testing process with questions prepared by subject matter experts. It has all the features an organization would need to test candidates on different levels and hire the right ones.