HR & Management.
Online HR and Management skills assessment tests.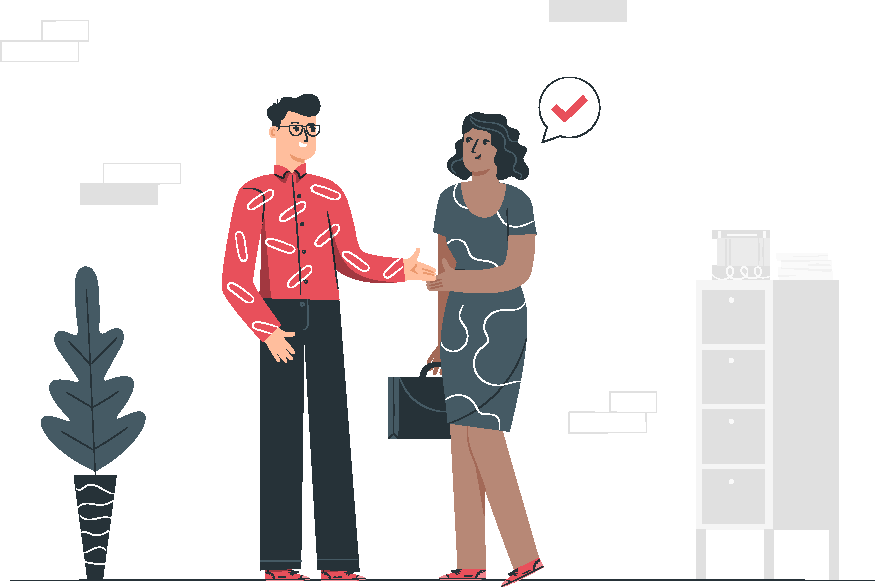 HR and Management
The Human Resources and Management department handles all the hiring and exit processes in an organization. The department is comprised of senior members who are always expected to possess the best communication and negotiation skills. They are responsible for helping the company identify and hire, as well as retain the best talents which is crucial for the brand's ability to compete in a highly competitive global market.
Project Manager – A project manager as the title suggests is responsible for handling projects, resources available and ensuring that the work is completed in time. They also hold a position where the scope of the project should be managed within the budget and delivered in due timeline. Resource management is an efficient skill that managers should possess and provide summarized responses to the top management
HR Manager – An HR manager is expected to be the point of contact for multiple teams as they handle the manpower in an organization. These HR managers may also be found in hospitals, industries and other business types apart from IT firms. They are responsible for acting as a communication bridge between employees and the management including grievances, requests and requirements to perform their job more efficiently. The managers make the final decision when it comes to handling high profile recruitments and help streamline the selection process
HR Executive – The number of HR executives in an organization can be many or few based on requirement. They are responsible for hiring, handling recruitment process, managing induction, providing basic training and brief overview of the company's processes. They are responsible for identifying and recruiting candidates with strong skillsets that suits the organization's policies and also handle exit interviews which is essential to understand shortcomings so as to retain talent.
Test Details
The HR and Management team employees will be tested on a wide range of commonly required skills including their ability to communicate ideas well, negotiation skills, managerial abilities and their overall ability to handle pressure as recruitment can be a demanding process at times.
The test will be conducted on a web browser, allowing candidates to attend from any part of the country or abroad which significantly opens up the recruitment process to talented people all over. It is completely safe to allow a candidate to test online as the test window cannot be switched for longer periods and it is a real-time testing for potential human resource executives.
Test Description
SkillRobo tests candidates who are applying to be HR Manager, Project Manager or HR executives on various levels. They are expected to attend test questions related to communication, hiring process, English grammar skills, timely decision making and ability to train candidates once recruited.
The test will further focus on various other aspects of a candidate's skillset including,
Development and individual training
Organizational skills
Ability to budget
Being empathetic and handle recruitment skillfully
Ability to conduct interviews and exit processes
Psychological skills to understand a candidate and retain them
Timely decision making and adhering to deadlines
All the categories mentioned here will be tested through a variety of questions prepared by subject matter experts. Users planning to sign up for SkillRobo tests designed for HR executives can go through the sample questions before signing up for the service.
Steps to Take the Test
Sign up for the number of different tests for which you are hiring candidate for
Send the link to the candidate or provide them in-house for walk-in interviews
The credits are deducted only when the test begins
Test is conducted in a safe browser environment and there is no need to download any additional software
Let the candidate complete the test and you will immediately receive the reports
Frequently Asked Questions & Answers